Skip to Content
Transmission Repair in Fayetteville, NC
AAMCO of Fayetteville offers world-class transmission repair to Fayetteville, NC motorists who need to get back on the road. Nobody wants to deal with a broken transmission. But if you have to, you'll want to place your vehicle in the hands of the nationally-recognized AAMCO brand. As a part of the AAMCO family, we have access to state-of-the-art diagnostics, exhaustive training, and years of experience. We can fix minor and significant transmission issues and get your car back on the road in no time. If you notice tell-tale signs of transmission issues, such as burning smells, slipping gears, or grinding and shaking, visit us immediately.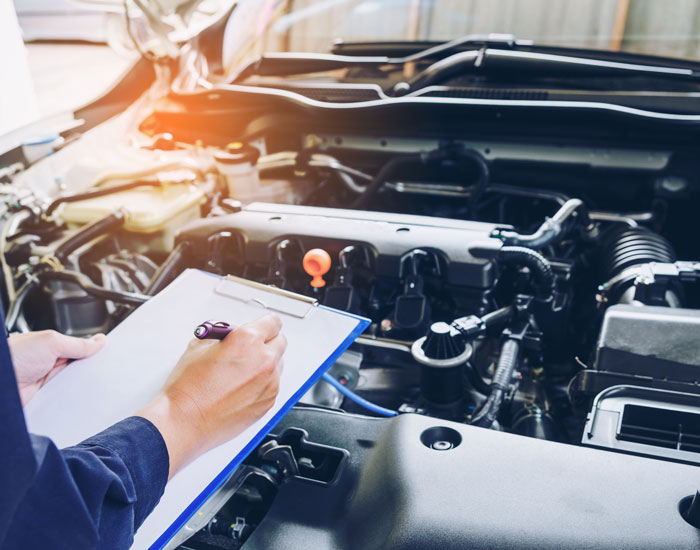 AAMCO: Over 50 Years of Experience Fixing Transmissions
Car owners have counted on AAMCO centers like ours for over 50 years because of their ability to diagnose cars and implement the right fixes. We are proud to continue AAMCO's legacy. Our certified technicians use a multi-point transmission to check all electrical components, solenoids and sensors, and wiring – along with AAMCO's proprietary database. While most of our customers only need minor repairs, we back all significant repairs and rebuilds with the industry's most comprehensive nationwide warranty. At AAMCO of Fayetteville, you can count on the same unparalleled degree of customer service and technical know-how.
How We Use Inspections to Kick Off Transmission Repairs
Fixing a transmission must begin with a thorough examination. Our multi-point transmission scan will pinpoint the exact nature of your problem and help us find a solution. Using our access to the nationwide AAMCO database and our training, we can accurately diagnose any problem. First, we check your vehicle's transmission, transfer care, and differential fluid levels and condition. From there, we perform a road test where we check initial engagements, drive ranges, shift timing, passing gears, and more. After the road test, we examine the following:
Shift linkage or cable
Vacuum connections
TV/detent cable/linkage
Engine performance
Harness and ground connections
Engine idle
Mounts
Final drive
Axles and shafts
U-joints/CV joints
Fluid retention
Pan gasket
Wire condition
Scanned computer codes indicating trouble areas
We Offer Financing to Those Who Qualify
Nobody expects their transmission to break down. Unfortunately, while we offer competitive rates, a full transmission rebuild is one of the priciest repairs. Fortunately, AAMCO of Fayetteville partners with FinWise Bank to offer installment loans on all repairs and rebuilds. If you are experiencing problems with your transmission, don't delay. We can help.
Get Your Free Inspection Today